Convertible Bridesmaid Dress is the new black!
Bridesmaids are one of the most important parts of weddings. So if you want to go to the wedding as a bridesmaid, you have to find the perfect bridesmaid dress. For Bridesmaid Dresses, softness and elegance are always the right choice.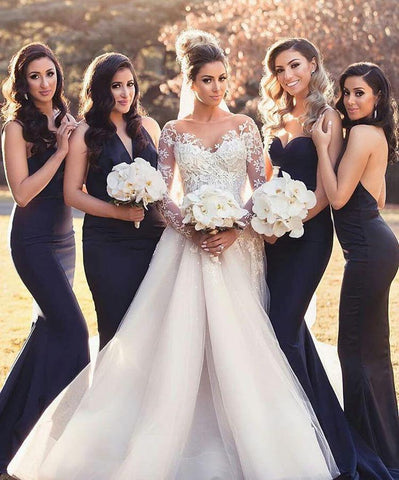 Today, brides are changing the tradition of bridesmaid dresses. They mix it with Convertible bridesmaid dresses and pursue unique and gorgeous dresses with different styles, fabrics and colors. This trend allows bridesmaids to highlight their personalities and make sure they wear dresses that make them feel great.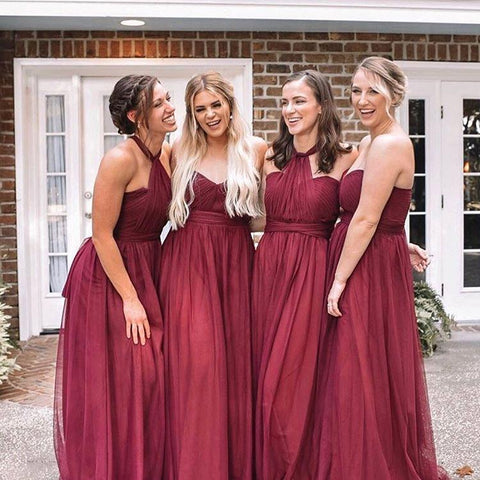 It shows a new set of challenges when using mismatched bridesmaid dresses. So if it's not done right, the bride will have a disjointed bridal party, not a cohesive, complementary one. So it's important to decide which route the bride wants to take. Here are the details of each method.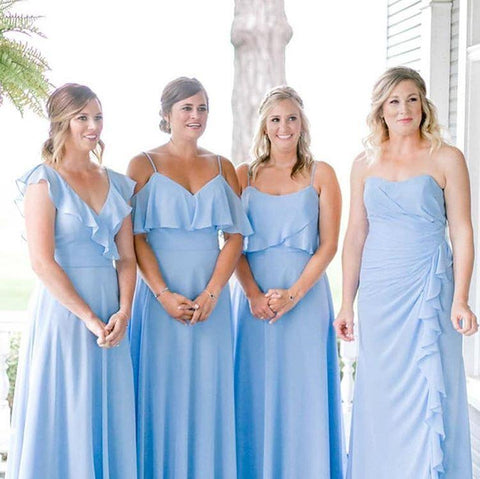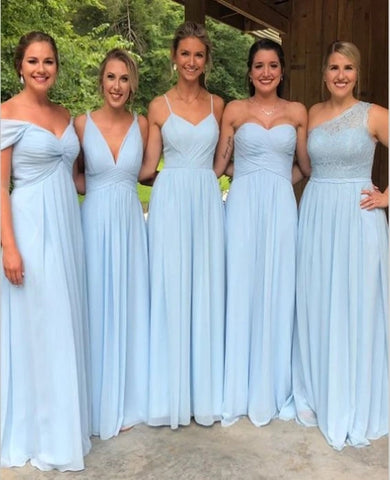 In modern weddings, the theme mismatch of bridesmaids is becoming more and more popular. In this trend, some brides prefer their bridesmaids to wear very similar bridesmaid dresses, but they are all different colors of the same color. For example, if the color of the wedding is pink, the bridesmaid's dress will have different pink, from blush pink to pearl pink. The bride can even make the bridesmaid wear the same color.
Other brides took the mismatched bridesmaid dress to a new height. At these weddings, bridesmaids will wear completely different dresses.
As I mentioned in my last article, I like the color of Burgundy, especially in winter. It's calm and amazing with many other colors. Click here to see the most amazing selection of this color.
When it comes to the burgundy bridesmaid dresses, here are my favorites.